Places: Shopping in Capri or Amalfi Coast ( on request )


The Amalfi Coast and the other equally famous places, Sorrento and Capri, are indisputably among the most beautiful places in the world, these places are visited by thousands of tourists every year in search of natural beauty, archaeological sites, enchanting beaches, and pristine sea waters.
In this incomparable panorama, a special place is occupied by the inhabitants of these places who have dedicated themselves to crafts that over time have become successful brands and characteristic products of this land. Colorful hand-painted ceramics with exclusive designs able to reflect the colors of the sun, the sea, and of the thousand fragrant flowers that thrive in these areas; leather shoes, especially sandals, decorated in a thousand different ways, with corals, shells, and glittering stones; beachwear in linen and cotton, made by hand by local seamstresses who, from their homes where grandmothers sewed on hand-pedaled machines, moved into real fashion factories, creating trendy and fashionable clothing.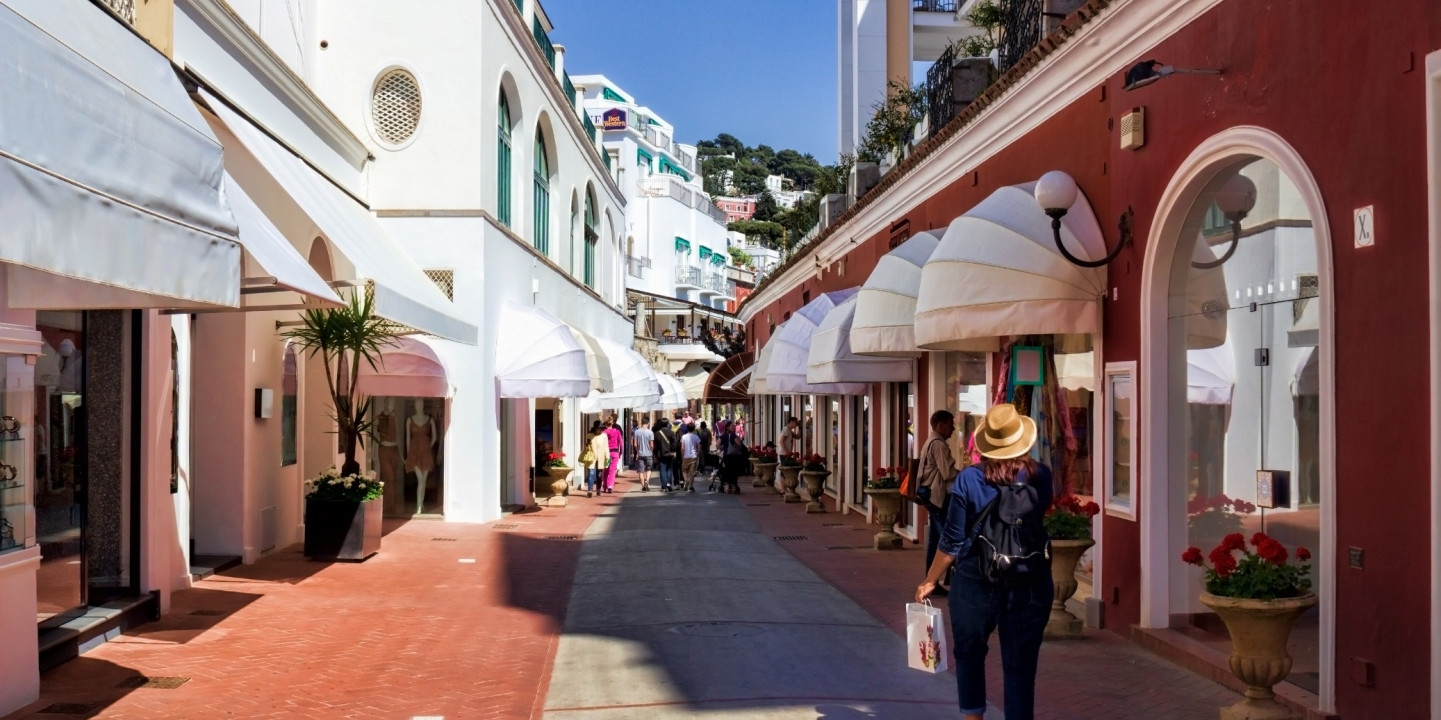 We can also organize your exclusive shopping tour in Capri, known as the VIPs' island. Our Capri shopping tour is ideal for those looking for high-end fashion brands or exclusive and trendy craftsmanship. In Capri, we will be able to explore the island's most famous fashion boutiques and shop in the luxury shopping triangle, covering the area from the famous Piazzetta to Via Camerelle and Via Le Botteghe.Here are exhibited the most exclusive garments of the most prestigious Italian brands, such as Gucci, Bulgari, Chanel, Prada, Valentino, Fendi, Dolce & Gabbana, Loro Piana, Armani, and Blumarine. Your shopping consultant will help you choose the right style for you!If, on the other hand, you prefer handcrafted items or quality souvenirs, you will be spoiled for choice in Capri.
You can choose between various products.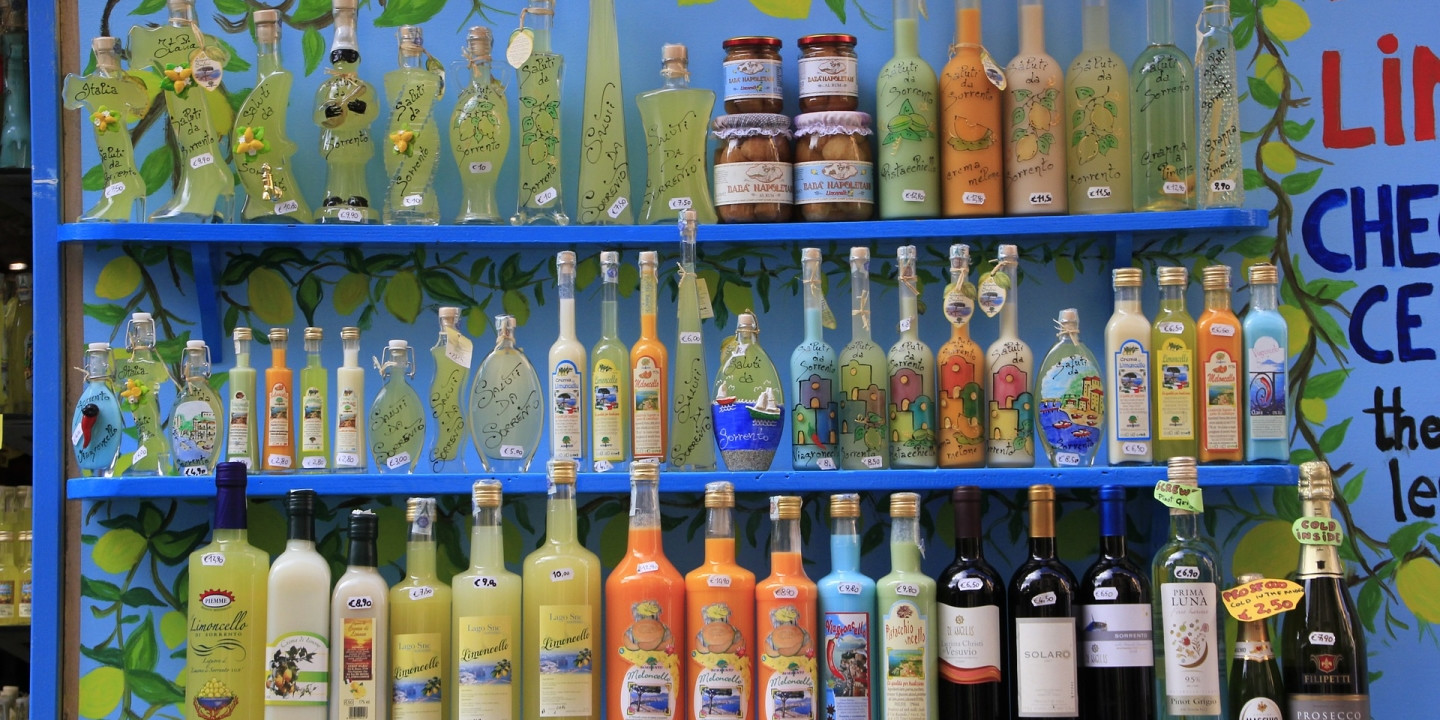 With countless shapes, these colored leather sandals are produced by the creative Capri artisans who first invented them and exported them all over the world. Capri sandals were even a favorite of Jackie Kennedy who bought them up during her periodic visits to the Blue Island. It is even said that the footprint of the former American First Lady is still preserved in one of the oldest shops of the island.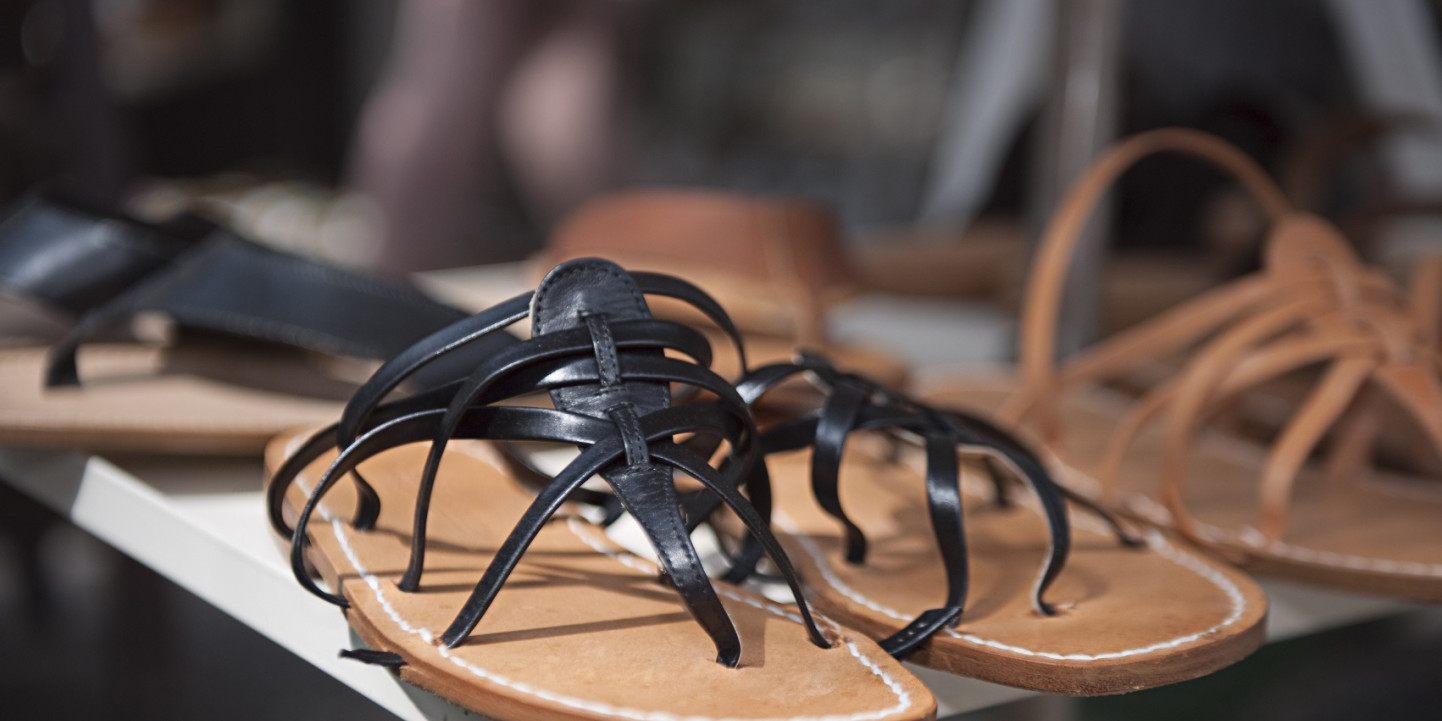 On Capri, there are various factories producing artisan perfume with flowers and herbs that grow on the island. The oldest Capri production of perfumes dates back to 1400 and is attributed to the monks of the Certosa di San Giacomo: they were the firsts to produce scented waters, thanks to ancient formulas kept in the monastery's archive.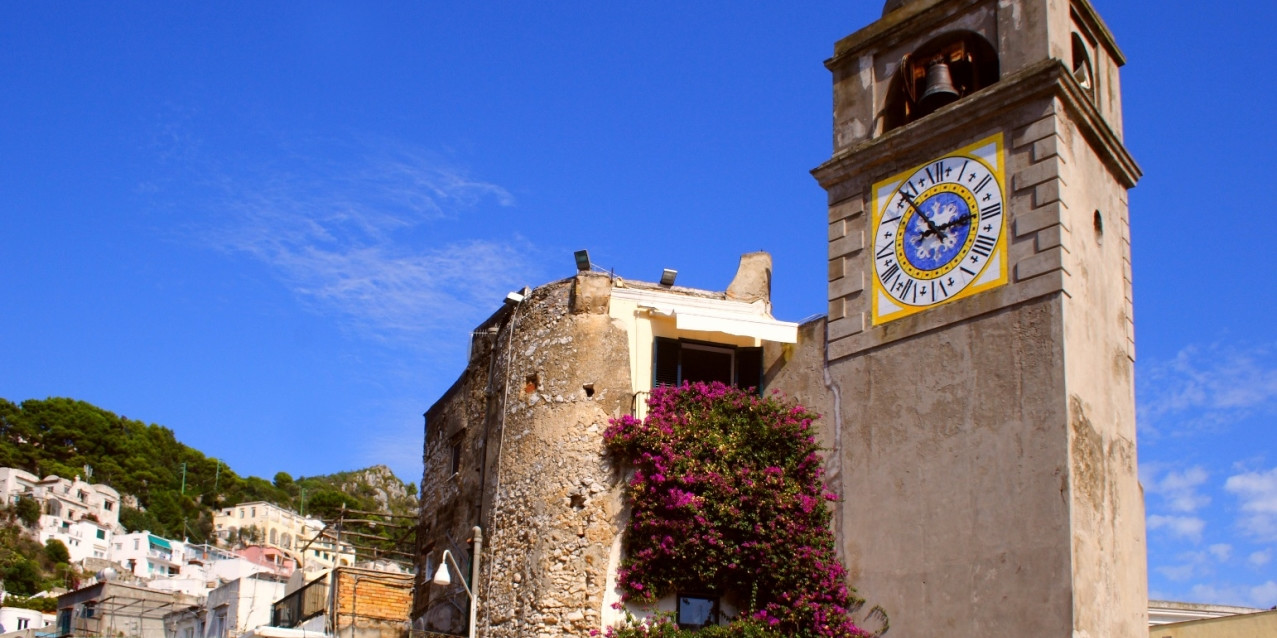 It is the lemon liqueur par excellence to be savored on the island of Capri but also on the Amalfi Coast. It is produced with an alcoholic infusion, in which the peels of organic lemons are left to macerate for a few days. The product thus obtained is mixed with a syrup of water and sugar, obtaining a very fragrant liqueur with a straw yellow color.
Limoncello, whether in Capri or in the Amalfi Coast and in Sorrento, is bottled in characteristic hand-painted ceramic bottles or in glass bottles of the most disparate shapes.
Your unique shopping experience on the Amalfi Coast and Capri includes the invaluable help of a personal shopping and image consultant, helping you find and choose the best items for your perfect style, souvenirs, and decorative objects to take home as a souvenir of your fantastic holiday in Italy.